Enrollment will be held on Wednesday, August 4th from 7:00 a.m. to 7:00 p.m. at the high school. Enrollment packets will be mailed out on July 21st.
Summer School is gearing up NEXT WEEK! If you returned an enrollment form in April/May you are all set and we will see you Monday! Bus riders will be getting a phone call from drivers this week to share drop off/pick up times.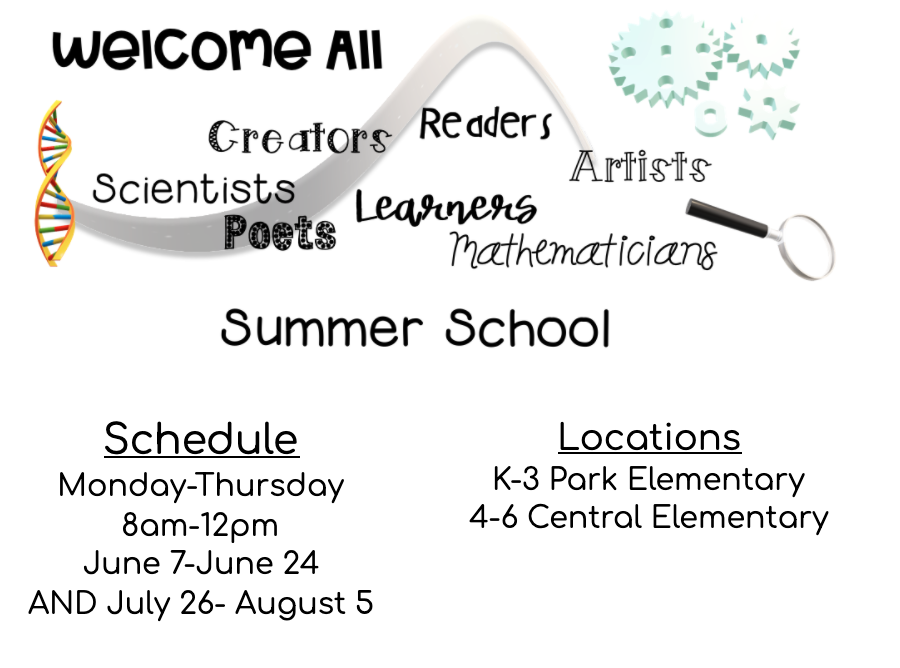 Crossland Construction Company is accepting bids for the Unified School District No. 493 Art Building Demolition Project located in Columbus, KS, Cherokee County. Scopes of work are related to site & building demolition and earthwork. Potential subcontractors must meet Crossland's qualification requirements (insurance, safety policies, bonding, etc). Bids are due by 2:00 PM on 6/10/21. If you are interested in bidding on this project, please contact Kyle Tedlock at
ktedlock@crossland.com
.
This is a reminder that students will be released early tomorrow. Central students will be released at 10:50 a.m., and all other buildings will release students at 11:00 a.m.
Due to forecasted rain this week we will be moving locations of the Kindergarten Promotion. This will be at the High School Auditorium at 1:30 on May 18. Lobby doors will open at 1:15.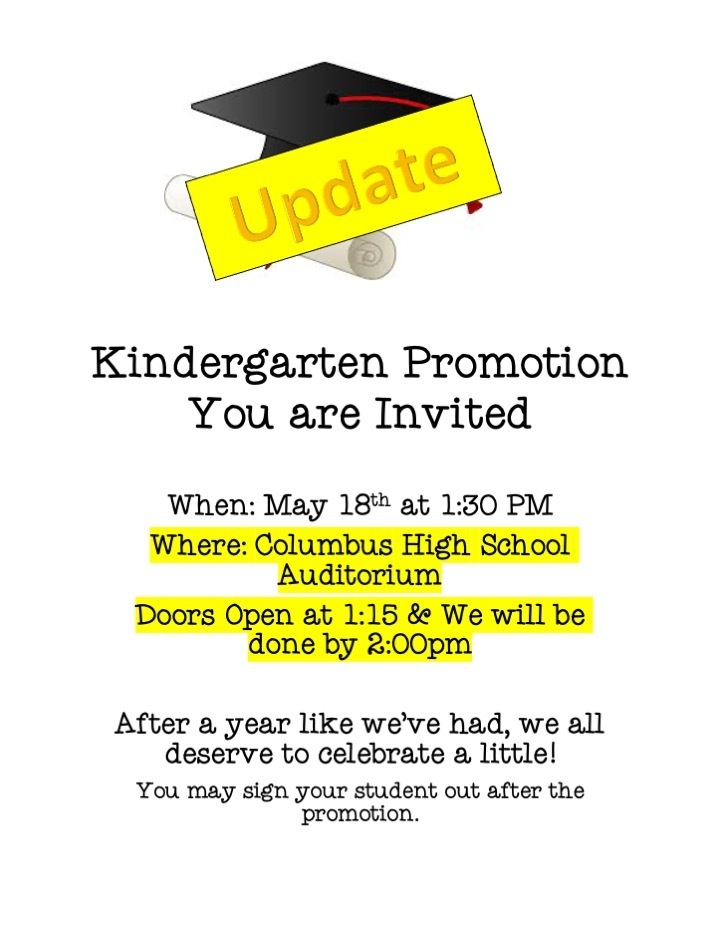 K-6 Parents Enrolling your students in Summer School: Please remember your enrollment information needs to be returned to your student's school by the end of next week! If you need another copy of enrollment paperwork, contact your student's school.
This is just a reminder that tomorrow is a late start day. Buses will run at normal times, and students may be dropped off early. Supervision will be provided.
Reminder: No k-6 After School Programming this week due to conferences
This is just a reminder that Friday, March 19th is a staff professional development day. Students will not have school on this day.
Follow the USD 493 Titans on Twitter @Titans493!
The Columbus School District has added the following professional development dates and times to the school calendar: March 19th - Full Day March 31st - 1 Hour Late Start April 7th - 1 Hour Late Start April 14th - 1 Hour Late Start April 21st - 1 Hour Late Start April 28th - 1 Hour Late Start May 5th - 1 Hour Late Start May 12 - 1 Hour Late Start May 19th - 1 Hour Late Start Buses will run at their normally scheduled time on late start days.
Reminder: PK-8 Progress Reports will go home with students today.
School will be remote on Thursday, February 18th. We hope to be back to in-person learning on Friday.
After School Programing for K-6 will be optional today for regular attendees. As previously scheduled, there will be no After School next week.
Hey everyone! Be sure to check out our Facebook (@USD493Titans) and Twitter (@Titans493) pages for up-to-date information and daily updates!
After School Programming Begins Today!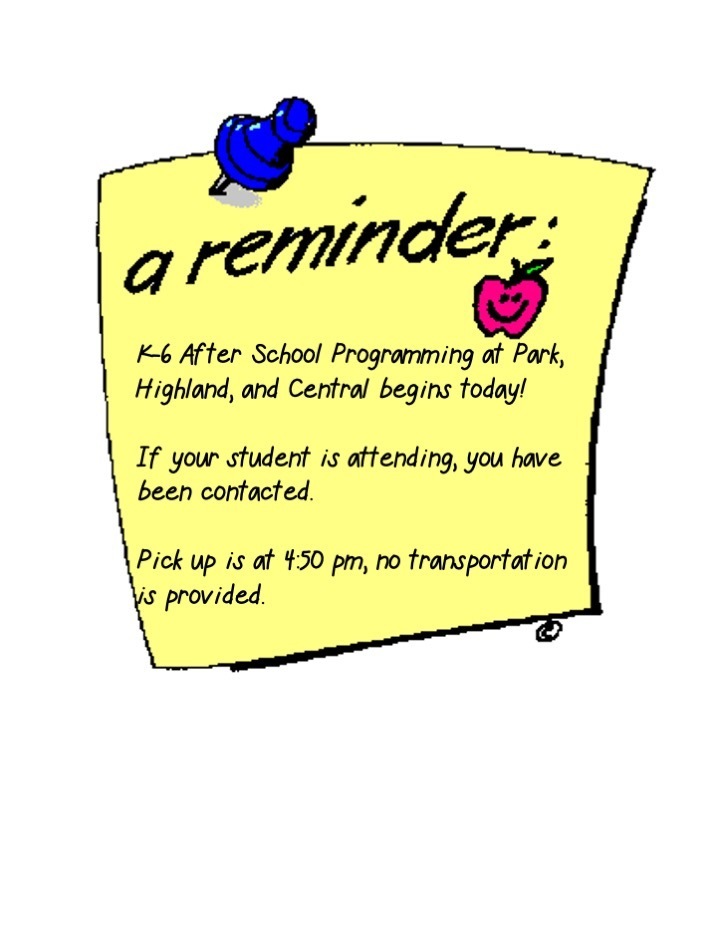 Reminder: PreK-8 Students will bring home quarter 2 grade cards today
Park Parents: Popcorn has arrived! We will hand out popcorn at pick up Tuesday December 15. Parents/guardians will have to be present for pick up and sign off on pick up through your classroom teacher. Thank you for all your purchases!