Reminder: There is no school Friday, Sep. 2 or Monday, Sep. 5
Tomorrow is the day! Our Back to School Carnival is at the City Park from 5:30 - 7:00pm
Starting Monday, August 22, parent/guardian after school pick-up at Central will form two lines in the gym parking lot. 4th and 5th grade pick-up will continue as previously arranged (yellow arrows in the diagram). 6th grade pick-up will now create a second line to the inside and will pick up at the north end of the second driving lane in the parking lot (red arrows in the diagram). If you have students in multiple grades, use the 4th/5th grade line. We hope this change will alleviate unsafe congestion on High School Ave. We appreciate your continued cooperation!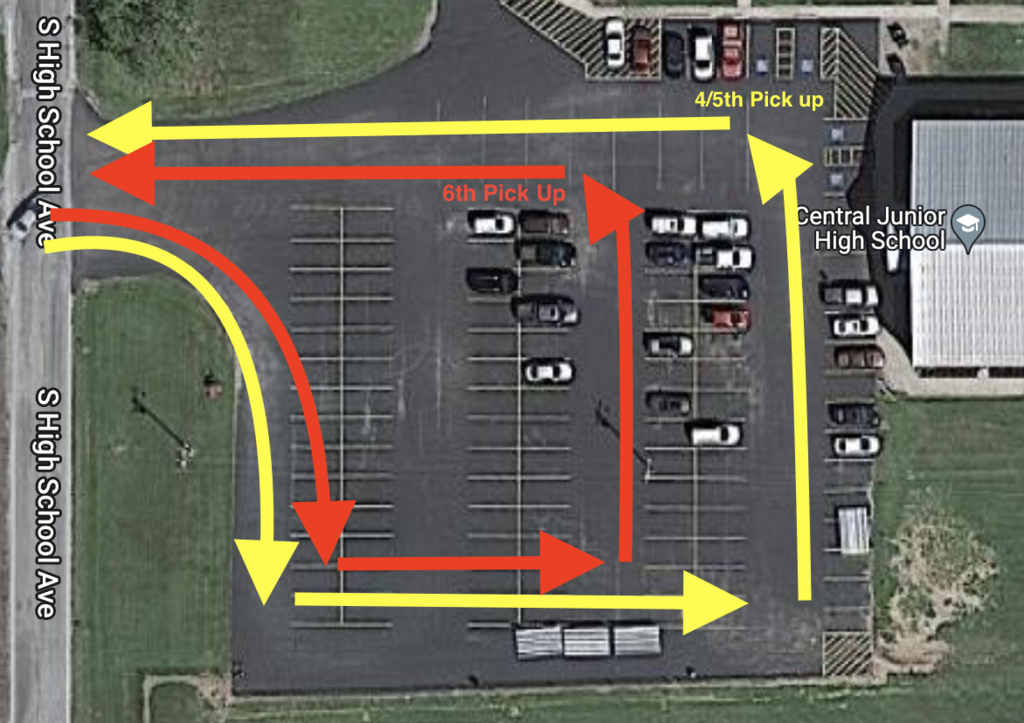 Please come watch our Columbus Lady Titan Volleyball scrimmage one another on Monday, August 22nd from 4:30-5:30 in the high school gymnasium before Meet the Titans at 6:00. For admittance to the scrimmage we ask that you bring some water or sports drinks for our girls to use throughout the season. Thank you so much for your support. GO TITANS!!!
High school football practice will begin at 3:00 at Central school.
The school nurse will be at Park at 5 and Central at 6 tonight for any parents that need to ask questions or pick up medication authorization, asthma, epi-pen, or meal modification forms.
9-12 soccer will begin on Monday, August 15 at 3:30 in the Central main gym. Players need a physical on file to participate. They should bring water, tennis shoes, and shin guards!
7th/8th Grade Info -On Monday August 15th, 7th/8th grade orientation will be at 6pm. We will begin in the auditorium. -Parents owing fees can do so on Monday night as well from 5:30-7:00 in the office. -At 7pm there will be a Junior High Football meeting in the library and a Junior High Cross Country meeting in room 116. -Jr. High Volleyball practice will begin on Thursday the 18th and a volleyball parent meeting on Friday the 19th at 5:00pm right after practice.
9th grade orientation will be Monday, August 15th at 7pm in the high school auditorium. If you have not paid fees you can come to the office before that meeting around 6:30.
Don't Forget! Elementary Open Houses August 16th Park: 5pm-6pm Highland: 5:30-6:30pm Central: 6pm-7pm
All morning drop off and after school pick up for Central students will be located in the main gym parking lot. Vehicles will enter from High School Ave. and travel south and east along the soccer field. Drop off/pick up will be located near the main gym entrance and vehicles will then travel west back to High School Ave. For morning drop off, students will go into the main gym or walk to the cafeteria to eat breakfast. Students should not arrive before 7:30 a.m. and will be dismissed at 2:55 in the afternoon.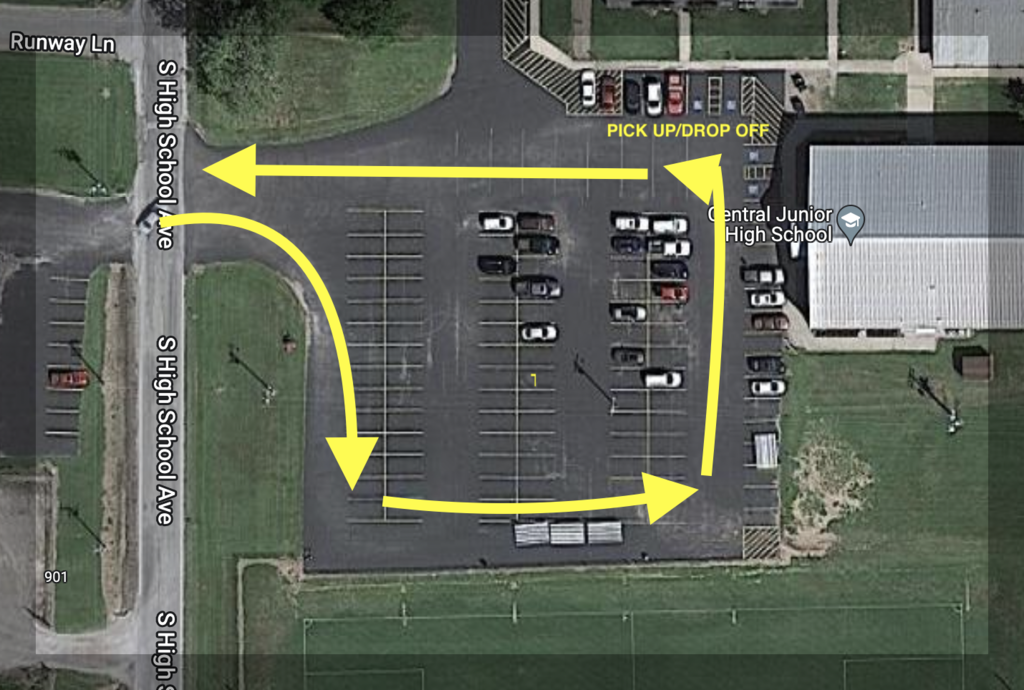 Due to not having panic bars to put on the doors of the new addition, the fire marshal will not allow students in the classrooms. Unfortunately, this means the 7th grade will not be to start school until August 22nd. We still want them to come to orientation in the high school auditorium on August 15th at 6pm. We apologize for any issue this has caused. Thank you
Jr. High Football equipment checkout will be on Monday the 15th (8th grade) and Tuesday the 16th (7th grade) from 3:00 to 5:00 at Central. First practice will be on the first day of school on the 17th at Central. There will also be a parent meeting on Monday the 15th after orientation in the library at Columbus Junior/Senior High high school at 7:00.

Attention 6th Graders: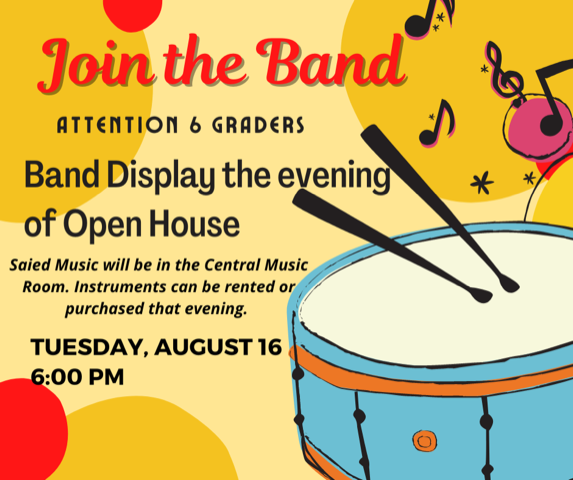 There will be a high school volleyball parent meeting on Monday, August 15th at 5:15PM in the high school gymnasium.
There will be a high school football parent meeting on Sunday, August 14th at 2:00PM in the high school gymnasium.
Save the Date- Back to School Carnival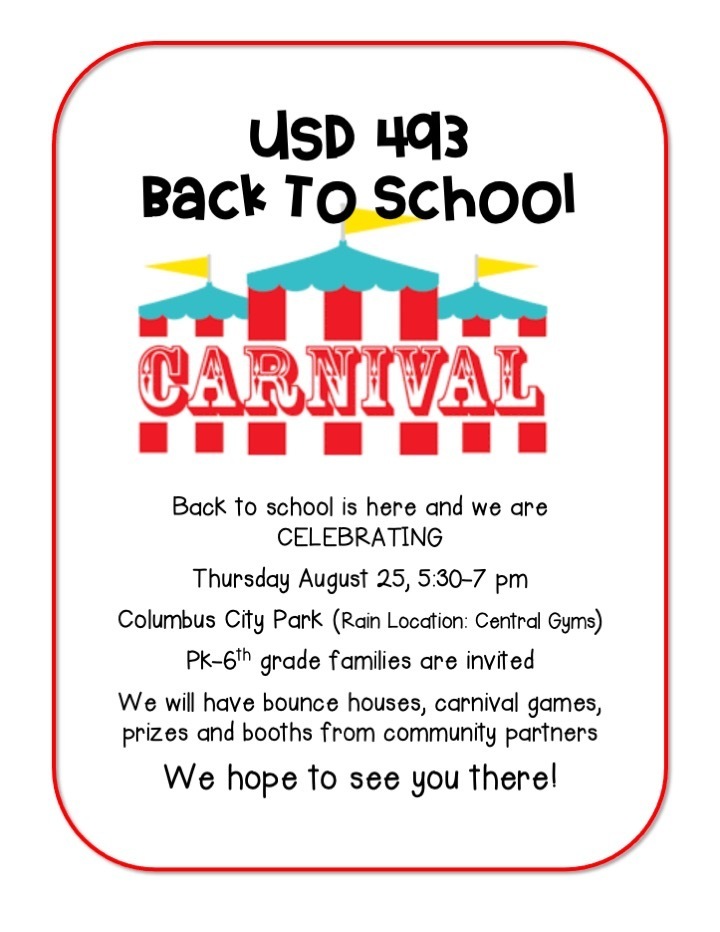 Please take a look for information on two events happening soon in Columbus.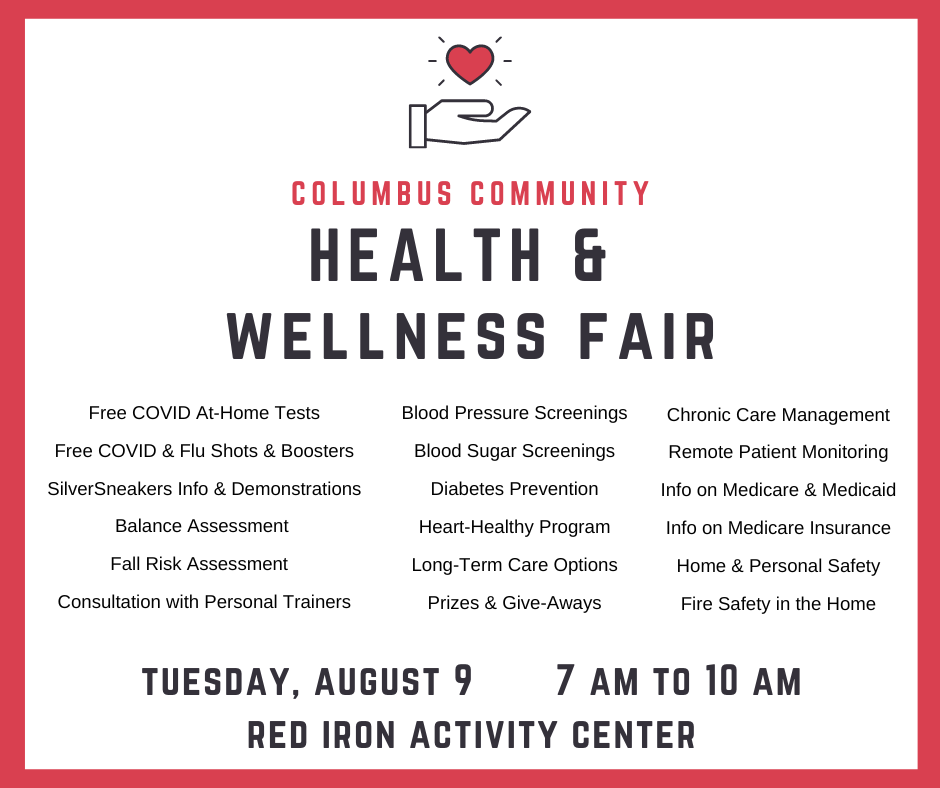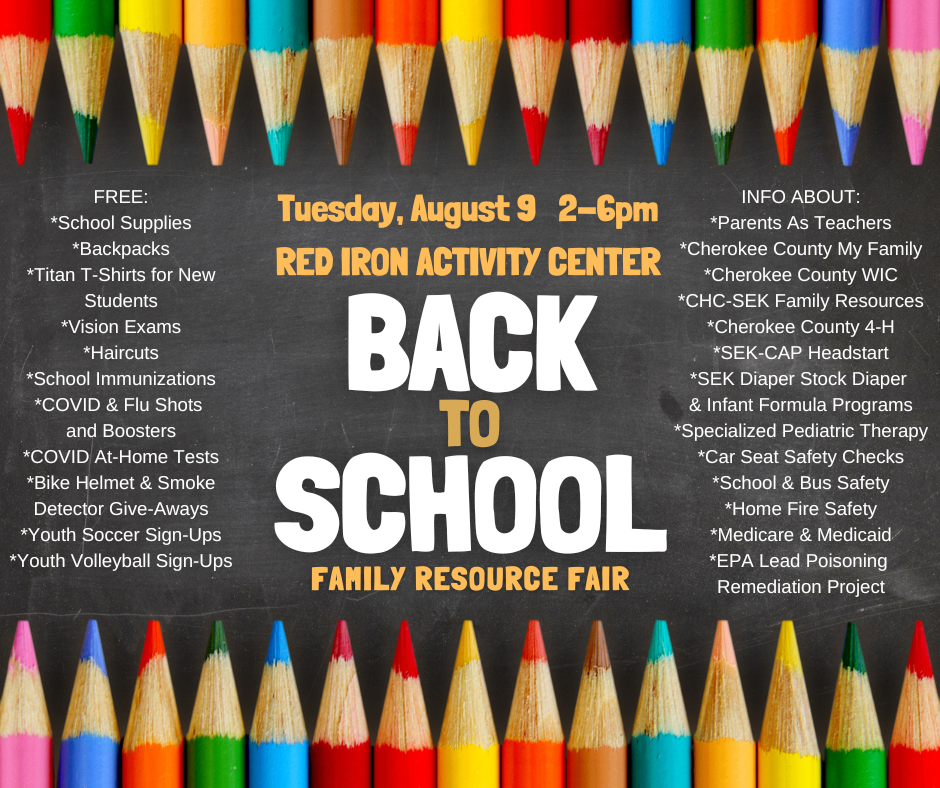 TUESDAY, AUGUST 9, 2022 AT 2:00 PM – 6:00 PM CDT Back-to-School Family Resource Fair Red Iron Activity Center, 605 S. East Avenue, Columbus They will be collecting and distributing school supplies. Please click the following link for more information:
https://www.facebook.com/events/1178565952708197?ref=newsfeed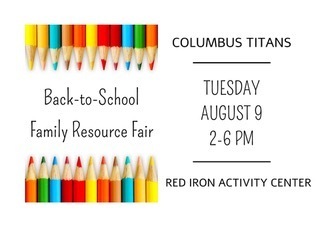 Band Camps for JH & CUHS are coming up. The wrong date may have been on the card you received last week. Sorry for any confusion. See you soon.