EDIT MAIN
Transportation Department
USD 493 Transportation Department
901 S High School
Columbus, Kansas 66725
Phone: 620-429-1456
Hours: 5:00 a.m - 4:30 p.m.
Bus Evacuation Drills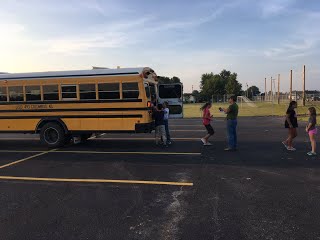 School Carnival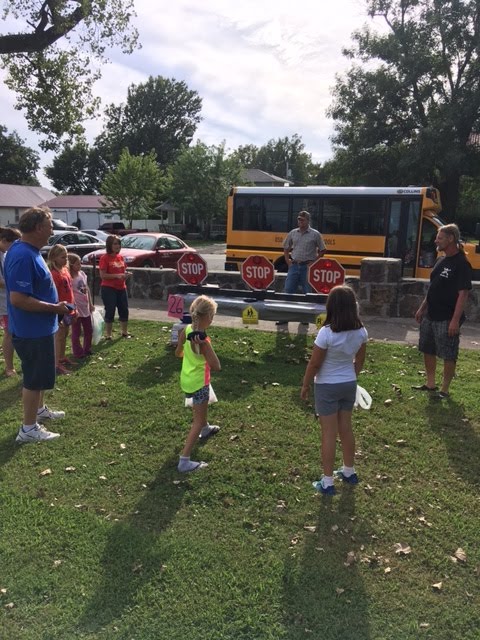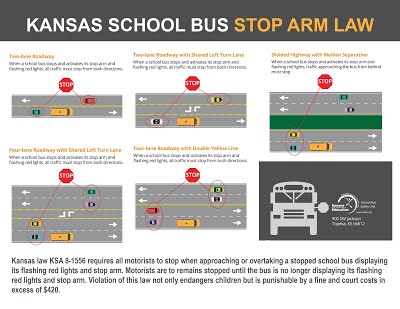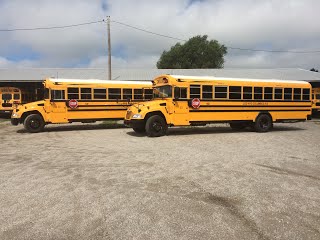 Transportation Personnel
Bob Mogle - Transportation Director (Activities) and Mechanic
Les Welch - Transportation Director (Routes) and Mechanic
Sheila Mullere - Transportation Secretary

Tammy Burton - Bus 28

Berry Cain - Bus 4
Cheryl Cain - Bus 5
Terry Clements - Bus 9
Jennifer Dunn - Bus 15

Earl Eddington - Bus 12

Marcia Beggs - Bus 23

Rosie Heistand - Bus 11

Patsy Schreiner - Bus 33 SPED Pre-K to Park School

Lori Zwahlen - Bus 22
Stacy Edmondson - Bus 20

Dick Glasgow - Bus 36 SPED Driver to Pittsburg

Kathleen Glasgow - Bus 36 SPED Para to Pittsburg

Doug Delmont - Bus 21 SPED Driver to Riverton

Jim Green - Bus 38 SPED Para to Girard
Donna Hawkins - Bus 38 SPED Driver to Girard
Mary Martin - Bus 38 SPED Para to Girard
Marsha Peterson - Bus 21 SPED Para to Riverton
Michelle Robinson - Bus 21 SPED Para to Riverton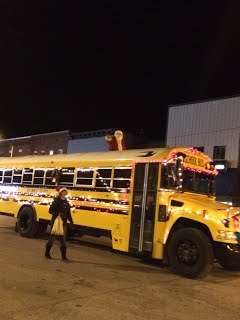 Back-to-School Bus Safety Tips
School has started back, and school buses are some of the safest vehicles on the road. The greater danger for children lies not in the ride, but traveling to and from the bus stop and getting on and off the vehicle.
In the coming days, both schoolchildren and motorists are adjusting to increased traffic on the roadways, so it's especially important to make sure precautions are taken at the start of a new school year.
The National Highway Traffic Safety Administration (NHTSA) reports that an average of 134 individuals of all ages die in school transportation-related crashes each year.
Traveling by bus is a great way to transport your children safely to school while reducing traffic congestion and exhaust emissions, but keeping safetytips in mind is essential.
Reminders:
School Bus Drivers have a blind spot of approximately 15 feet around a bus, which can be a difficult concept for younger children. While preparing kids for the school year with backpacks, notebooks and pencils, make sure they also are equipped with safety information:
Stay alert. Don't listen to music, text or play games on a mobile device while walking to the stop.
Follow traffic signals and laws. Cross the street at corners, using traffic signals and crosswalks. Until age 10, children should cross the street with an adult. Never run into the street or cross between parked cars.
Leave early. Be at the bus stop at least five minutes before the bus is scheduled to arrive. Early arrival prevents children from running across a street to catch the bus as it pulls away from the stop.
Stand back. When the bus approaches, stand at least three big steps away from the curb, and line up away from the street. Avoid the driver's blind spot.
Stand still. Wait until the bus completely stops, the door opens and the driver says it's OK before entering the bus. Do the same for exiting the bus. Be careful that clothing with drawstrings and book bags with straps don't get caught in handrails or doors.
Never walk behind the bus. Walk where the driver can see the child, and the child can see the driver. Walk at least ten big steps in front of the bus.
Watch for motorists. Even though motorists are supposed to stop when a bus is making pickups or drop-offs, make sure children look both ways before crossing the street.
Motorists also must prepare for the new school year.
Be alert for children walking in the street, especially near bus stops." "Drive more slowly and cautiously before and after school hours, and remember: Yellow flashing lights on a school bus indicate the bus is preparing to stop, and red flashing lights mean cars must come to a complete stop on both sides of the street to allow children to cross.